Self-Storage Units in Forest Lake, MN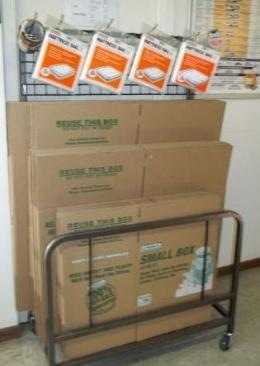 There's no reason to search high and low for the perfect storage unit. You'll find it at Forest Lake Mini Storage. We offer 24-hour access to secure self-storage units of various sizes. Our reputation for clean, high-quality self-storage units and unfaltering customer service is why we're the local leader for storage for rent in Forest Lake, Scandia, Hugo, and Wyoming, MN. No matter what you're storing, we've got a self-storage unit that's ready to accommodate your items and keep them safe.
Storage Unit Sizing Guide
Whether you need a small unit for temporary storage for a few months or a large unit for long-term storage, there's a storage rental option fit for your budget and needs at our facility. Consider the unit that fits your specific needs or chat with us about whatever you're storing to get advice on choosing the ideal self-storage unit.
5×10 ft.: 50 square feet of space/$60 a month
5×15 ft.: 75 square feet of space/$75 a month
5×20 ft.: 100 square feet of space/$90 a month
8×20 ft.: $110 a month
10×10 ft.: 100 square feet of space/$90 a month
10×15 ft.: 150 square feet of space/$120 a month
10×20 ft.: 200 square feet of space/$125 a month
10×30 ft.: 300 square feet of space/$175 a month
10×40 ft.: 400 square feet of space/$225 a month
12×40 ft.: 480 square feet of space/$250 a month


Secure Storage Facility
Our gated storage rental facility in Forest Lake, MN has fencing surrounding it, with cameras and security lighting to ensure every unit is well-protected. Customers supply their own lock for added security.
On-Site Staff
It isn't enough to make sure you can access your stored items any time you want. You deserve to have access to qualified personnel on a regular basis. Courteous, professional representatives from our staff are on-site every weekday to address any questions or concerns.
U-Haul Rentals
Sometimes you need a little extra space on your way to and from your self-storage units. In those cases, we offer affordable rental prices on reliable U-Hauls. Get your stored items where they need to be without taking multiple trips.
Top-Rated, Affordable Storage Solutions
Trust Forest Lake Mini Storage to meet your self-storage needs, no matter how big or small. Contact us at 651-464-2361 today to inquire about rates and terms on storage for rent or to schedule a tour of our storage units in Forest Lake, MN.