Pack Your Belongings Away With Us
In 1977, Forest Lake Mini Storage opened with the goal of offering first-rate service to our community. Our family-owned and -operated company remains committed to that ideal, and it shows. As we expand our number of storage units and our list of services, we stay dedicated to excellence in customer service. When you store your treasured items with us, you'll quickly discover we stand apart from other service providers.
We're ready to offer the finest units and U-Haul rental services in Forest Lake, Scandia, Hugo, and Wyoming, MN. That's our promise to you. Contact us today by calling 651-464-2361 or filling out the form below. We can't wait to meet you.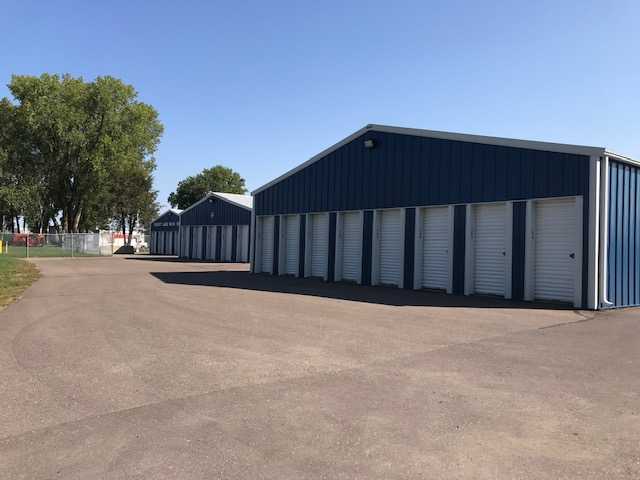 Frequently Asked Questions
Q: How do I rent a unit?
A:
We'll need a valid government-issued form of photo ID, such as a drivers license, state-issued ID, or passport.
A signed contract. This is a month-to-month lease with no long-term commitment.
A $40 clean-up deposit. This is refundable as long as the vacating procedures (bottom of this page) are followed.
One full month rental payment + prorate of the incoming month. Thereafter, rent is due on the 1st of each month.
---
Q: Can I rent on-line or over the phone?
A: For maximum safety and security, we only rent to individuals in person with a photo ID.
---
Q: How do I pay?
A: We accept cash, checks, money orders, and the following credit/bank debit cards: Visa / Mastercard / Discover / Diners Club International. Please include the unit # on your check or money order. Payments can be mailed in, dropped off in person, called in, or automatically done via Auto-Pay (see below).
---
Q: Do you mail invoices?
A: No, but we do e-mail reminders before your rent is due. We just need a valid e-mail address. There are no extra fees for this service. We do not send any junk e-mail nor do we share your e-mail address with third parties, unless required by law to do so.
---
Q: How does Auto-Pay work?
A: For your convenience, your monthly rental payment is processed via a credit or bank debit card. We accept Visa, Mastercard, Discover, and Diners Club International. You also have the option to receive a receipt each month via e-mail. This is a popular choice as we do not mail out invoices. There are no extra fees for this service. Please contact us for the authorization form.
---
Q: Do I need to provide a lock for my storage unit?
A: Yes, we do not provide a lock for your use. However, we sell quality sealed disc locks and you are the only one with the key.
Q: After I rent, how do I get access?
A: Each tenant has a different personal access code for gate access. The customer must supply his/her own lock. This way, the unit renter is in full control of who has access to the storage unit.
---
Q: Can I store anything there?
A: You are welcome to store any "dead" storage. You are prohibited from storing any flammable or hazardous materials.
---
Q: Can I operate a business from the storage unit?
A: There is no loitering or working allowed from units. However, you are certainly welcome to store your business items.
---
Q: Do you have climate-controlled units?
A: No, we do not have climate-controlled units or electricity available within the units.
---
Q: Do you have outdoor storage available?
A: No, all units are indoor with drive-up access.
---
Q: Do you have garbage service available?
A: No, we have no dumpster on site for disposal of items.
---
Q: Do I need insurance?
A: We do not require insurance on the items that you place in self-storage, but we strongly recommend it. You may be covered under a policy that you already have, so check with your insurance agent to be sure. We do not provide insurance coverage or for-purchase here.
---
Q: What if I'm in the process of moving? Which address should I use?
A: It is the customers responsibility to update us with any mailing/e-mail address or phone number changes. Therefore, please alert us via phone, e-mail, or in-person once you have moved to your new address.
---
Q: What if I lose my key?
A: If you lose your storage key or forget your access code, please contact our office during business hours for assistance.
---
Q: What if I will eventually need more space?
A: Not a problem. You can transfer to a larger (or smaller) size at any time if you find that your needs change. Just give us a call or stop in to make arrangements. If you'd prefer not to transfer your current items, you're also welcome to rent an additional unit.
---
Q: What do I need to do in order to properly vacate my storage unit?
A:
Give 10 days notice before the unit is vacant. This can be done via phone call, e-mail, mail, or stopping in the office.
Unit must be swept clean, empty, and look rentable for the next tenant. We have brooms and dustpans available to use free of charge. If you used our pallets, please leave them inside the unit leaned against the wall.
Remove your lock and take with you.
Paid in full including any damage charges.
Must be out on or before the last day of month as outgoing month is not prorated.